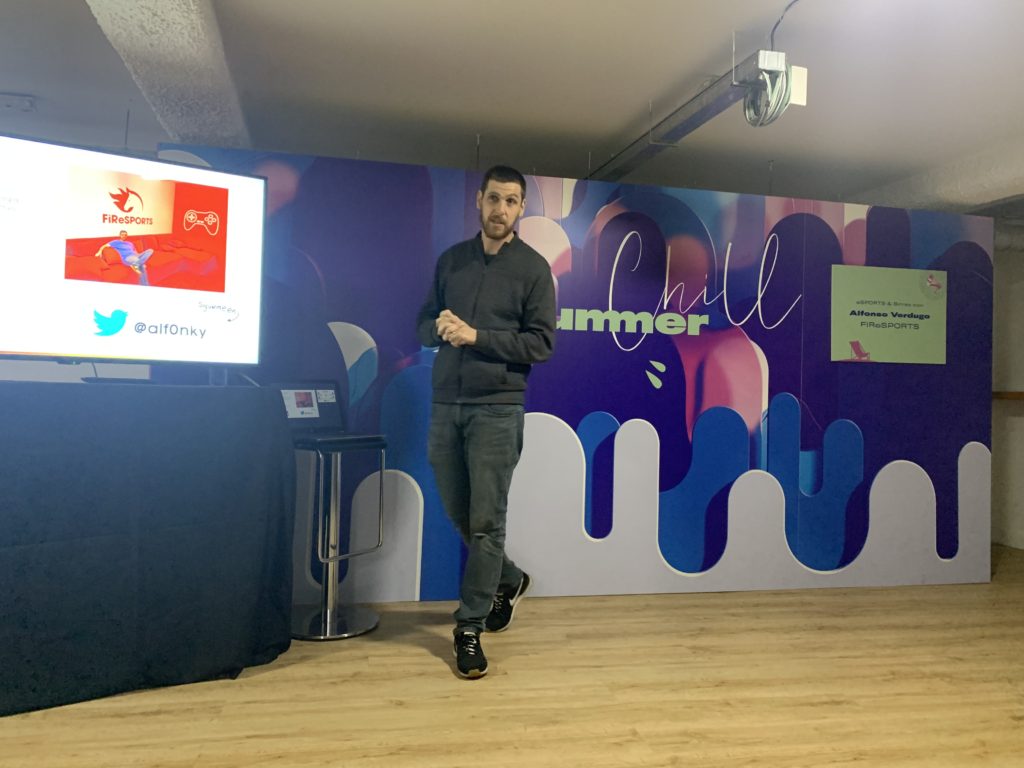 Alfonso Verdugo, Head of Spain and Latam de FireSPORTS, fue el encargado este jueves, 4 de noviembre, de inaugurar los Summer Chill organizados por The Summer Agency. Se trata de un espacio que la agencia abre para reflexionar y debatir temas de actualidad vinculados siempre al ámbito de la comunicación, el marketing y la publicidad.
Nuestro primer invitado, Alfonso Verdugo, abordó cómo funciona el sector de los eSports en España y Latinoamérica desde una perspectiva muy personal. Además de hacer un repaso por la evolución de este campo, de sus características y de sus principales players, compartió con el equipo de The Summer Agency la entrada de las marcas más prestigiosas en un mundo que hasta hace unos años era prácticamente desconocido, pero que en la actualidad está creciendo a gran velocidad. 
Un lujo de charla para esta primera sesión de nuestros Summer Chill sobre los que iremos avanzando más detalles en los próximos días.